I know cake pops are all the rage out here in Blogland, but today I am going to show you how to make another yummy bite size treat-
These are the most amazing treat EVER!!!
And they could not be any easier to make!
TWO ingredients- that's it!!!
1 pack of Oreos
1 block of cream cheese
I use a food processor but you can do this without one. You just want to crush up the Oreos as fine as possible.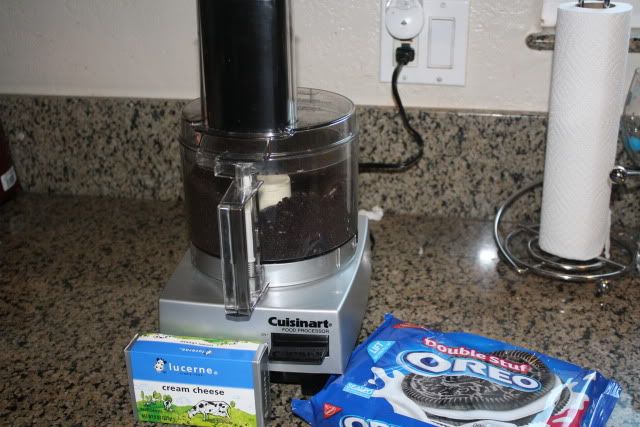 After you have crushed up all your oreos (I do half the packet at a time) you will transfer the Oreo crumbs to your mixer.
Then you add in your packet of cream cheese
And start mixing! You want them to combine and form almost a paste like consistency.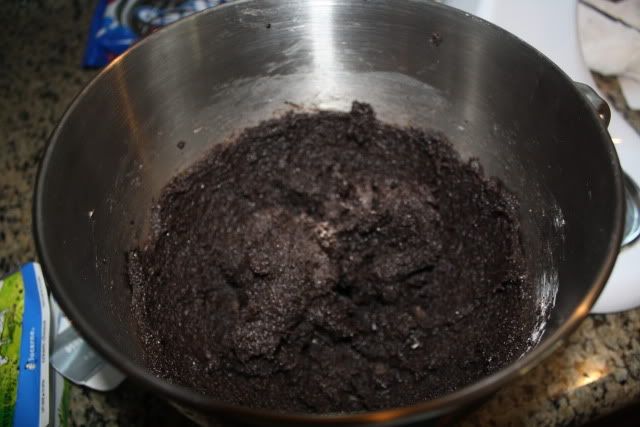 At this point I stick the mixer bowl in the freezer for about 30 minutes. This helps when you go to make your Oreo balls. (I do the same thing when making cake balls)
Once you freeze them to harden it up a little, it is much easier to roll. Then you just roll them in to bite size balls! (I usually put them on wax paper but mine seemed to have disappeared)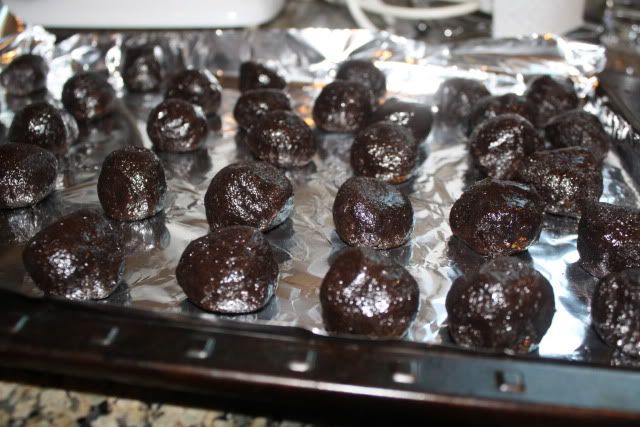 Once I have all the balls made, I stick them back in the freezer for at least an hour. This will make it so they don't fall apart when you dip them in the chocolate coating!
Next take some chocolate chips (or candy melts, whatever you prefer!) and melt them! **TIP** I add a little Crisco in when I melt mine. This helps thin out the chocolate a little, thus making it easier to coat the oreo truffle (or cake ball) with!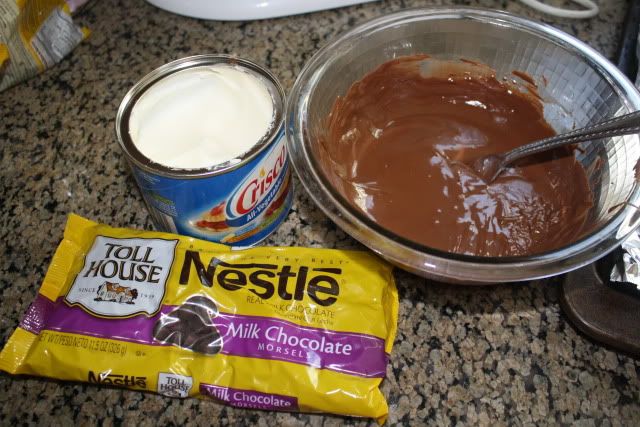 Then use a fork and dip the frozen truffle into the melted chocolate. Tap your fork on the side of the bowl to shake off the excess chocolate.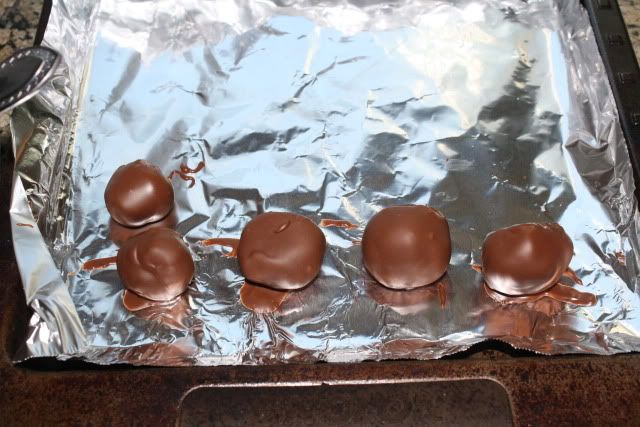 Once I have them all coated, I like to dip the fork in the chocolate and shake off the excess over the coated truffles. Just adds a little decorative touch to them! You could use white chocolate for this part too and that would look really pretty!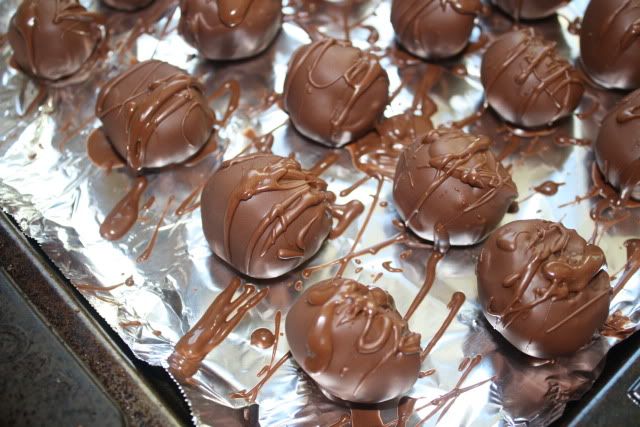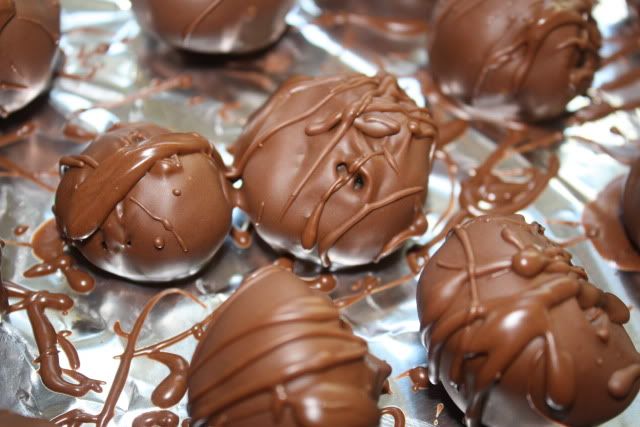 I then put them back in the fridge until they have harden! I made these for a Halloween party we went to over the weekend, so before we left I put them on a decorative tray and headed to the party!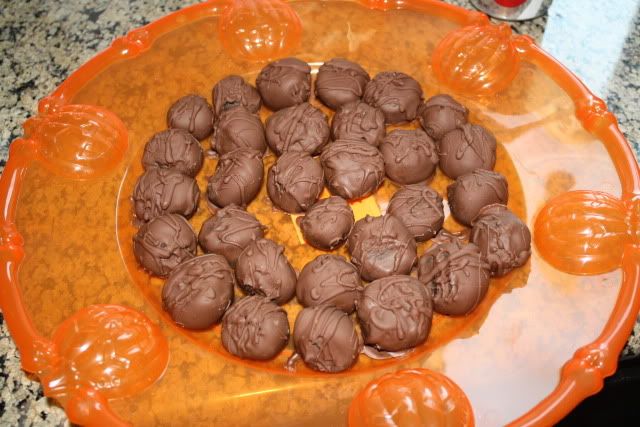 These are VERY rich, but everyone LOVES them! Seriously, people will love you for making these, that are that good!!!
The reason I made these was because the hostess requested them since I made them last year! LOL!
ENJOY!