Well the time has come. Today is Sprinkles' last day here at our house! She flys back with Santa tonight! We have had SO much fun with Sprinkles the Elf this year! I love creating fun and memorable traditions with the girls, and I think this one will be a hit year after year!!!!
Day Twenty Four:
Sprinkles added a little something to Sam's school picture!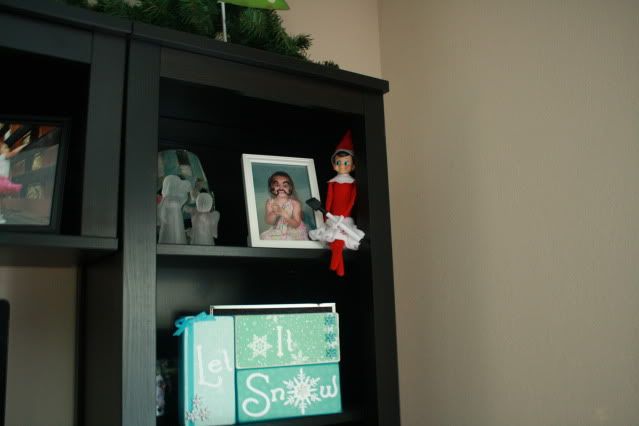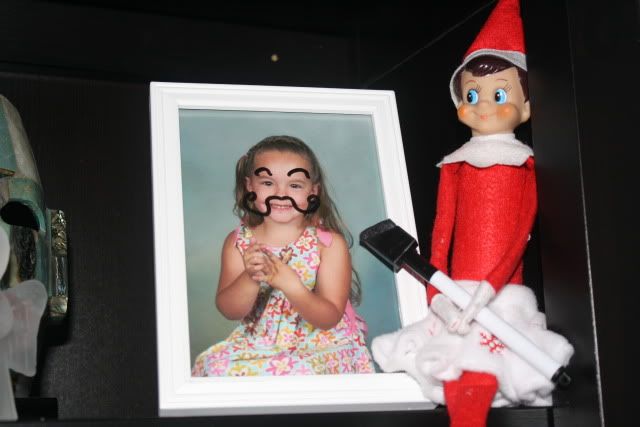 Day Twenty Five:
'S' is for Sprinkles! She was reading a book to her friends!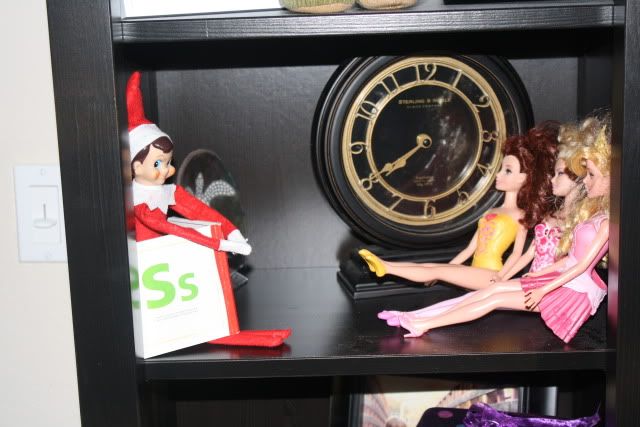 Day Twenty Six:
Sprinkles left some sprinkles and other goodies so we could make cookies for Santa!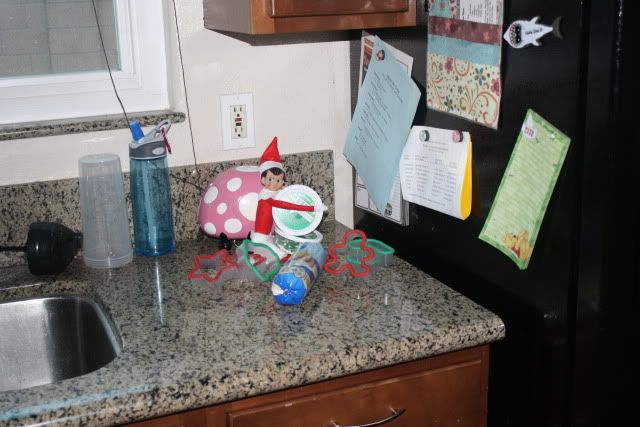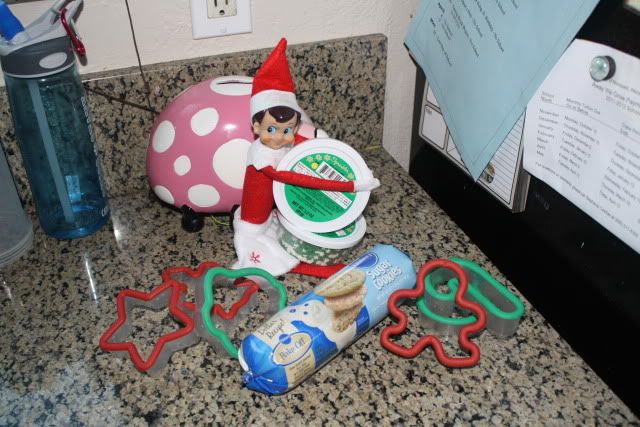 Day Twenty Seven:
This is a sad day for us! It is Sprinkles' last day here! To make sure we don't forget her over the next year, she went all out and Toilet Papered our family room and Christmas tree!!! She wanted to go out with a bang :)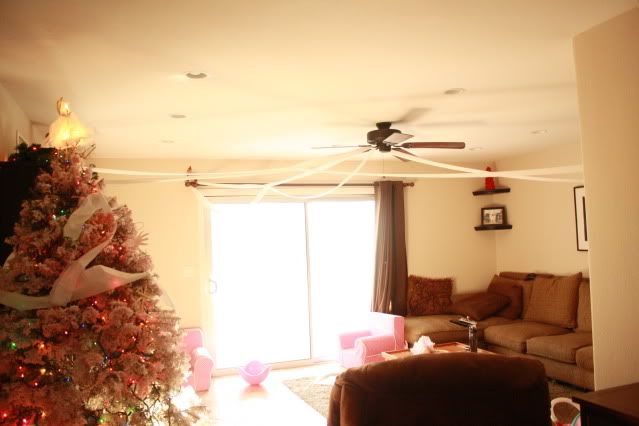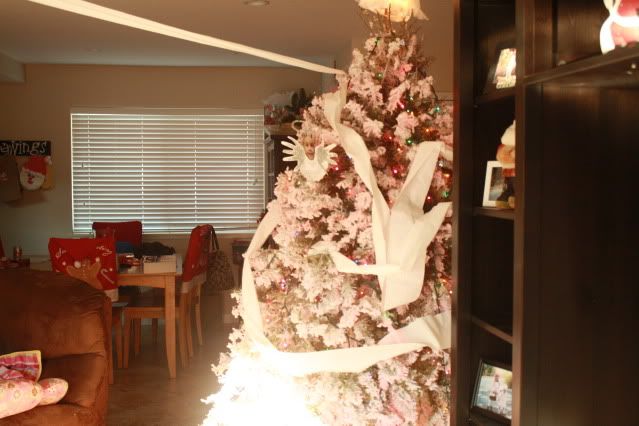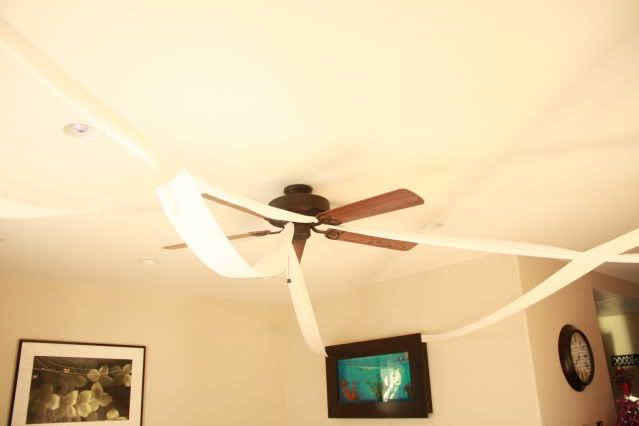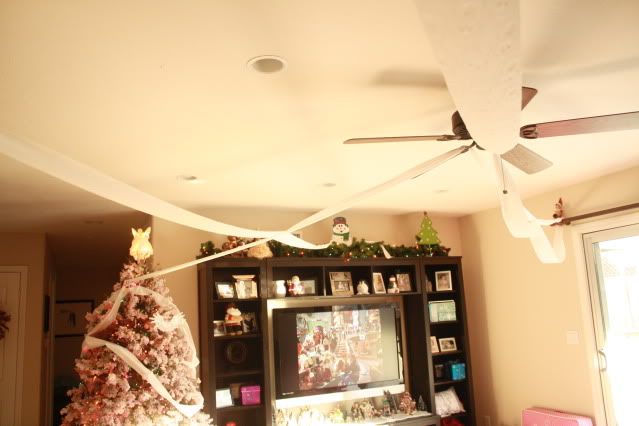 So tonight Sprinkles will be leaving us to head home with Santa! We will miss her! She is going to have a year to think up new shenanigans for next Christmas season!!! :)

I hope everyone has a wonderful Christmas!!!