Can you believe it is Friday already?!?!
Where the heck did this week go? Geesh!
Not that I am complaining, I mean it's Friday for crying out loud, but it still seems like it snuck up on me this week!
Its PARTY time people!!!!!
Woot Woot!!!!
I am SO excited, and a little nervous! Eek!! I am sure I will be up all night Saturday worrying… that's just what I do. :)
So anyhoodles.. here are my plans.
Saturday:
Clean

Decorate

Bake

STRESS OUT
Sunday:
AND it looks like the rain is going to come tomorrow and NOT Sunday now! Can't get any better than that!!!
Be ready for party pictures on Monday! Hopefully it is as special for Sam as I have worked it up to be in my head!!
Since I can't do a post without pictures (I LOVE pictures!) here are my new favorite things. They will be making an appearance at the party too! :)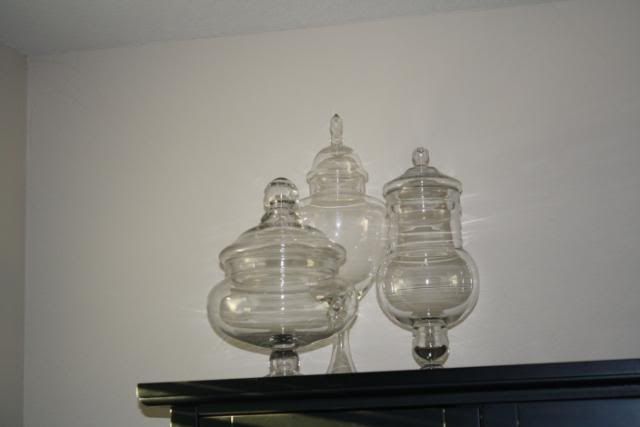 Yes I know I am totally late to the whole Apothecary Jar trend… but whatever. I just got mine and I love them!  Not sure why they look so funky in this picture though… hmmm….
I hope everyone has a fabulous weekend!!!
**psst~ a little birdie told me that Summer from Sumo's Sweet Stuff is going to be featuring one of my crafts for the party on her blog tomorrow. So make sure to check that out!**
Kelly