First of all, Mother Nature loves me and gave us perfect weather for the party!
Perfect blue skies without a cloud in sight!
The birthday girl was all smiles the whole day which makes this momma proud!
This party was a lot of work to put together, but totally worth it!
I am going back and forth on how to share the party with you all. One LONG post with everything? Break it up into a couple posts? What to do, what to do….
In the end I decided to break it up into a couple posts. I took SO many pictures. (127 to be exact). Most of those are from the actual party of all the kids playing, but I thought I would share those too. Since I spent so much time planning this, I want to share it being enjoyed too!
So for today- the decorations! All hand made by me :)
My sister made this cake. Isn't it A-MA-ZING?!?! The birthday girl was in LOVE!
On the front of all the glass containers I added a crown jewel
red Velvet cake balls= pure heaven!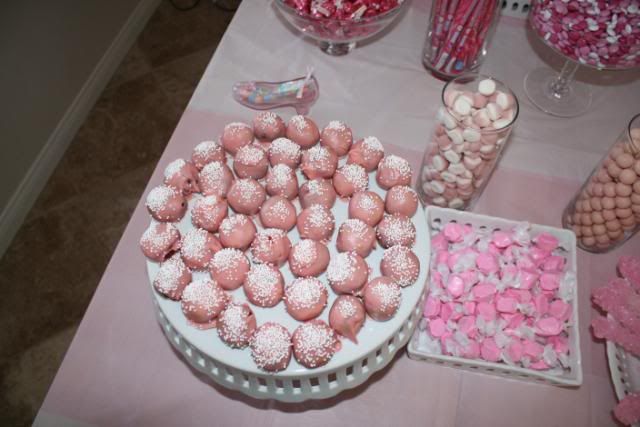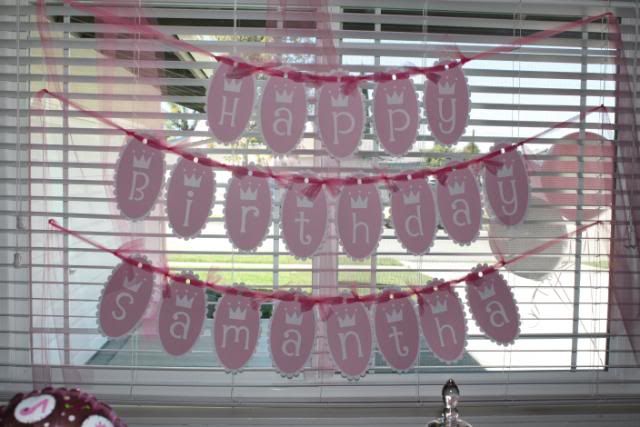 I hung tulle and tissue paper pom poms above the candy table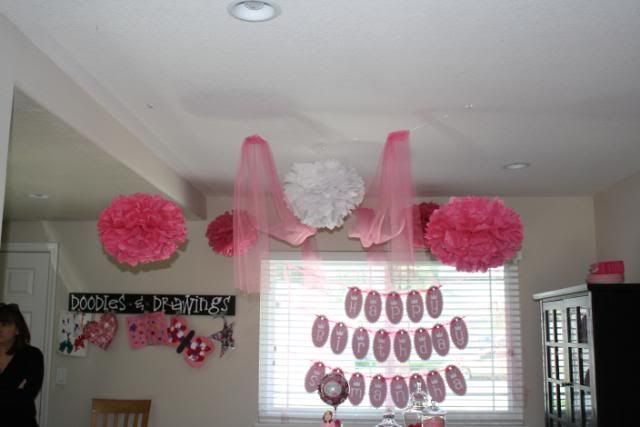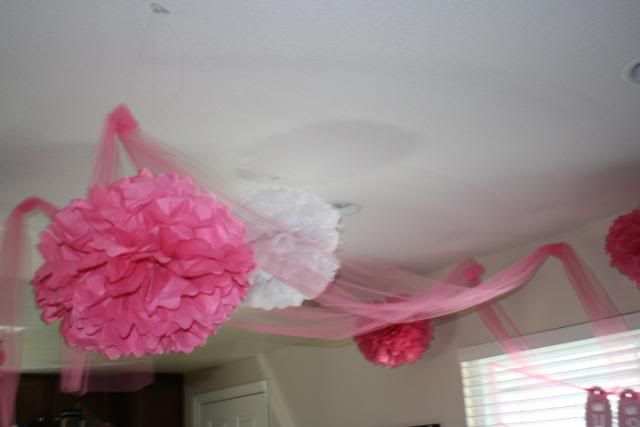 The yarn wreath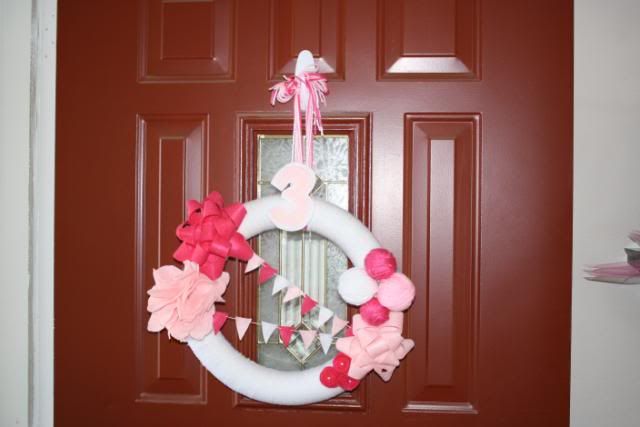 The food table with an "eat" sign. I didn't get a close up of the decorations on this shelf - but it says "If the Crown Fits"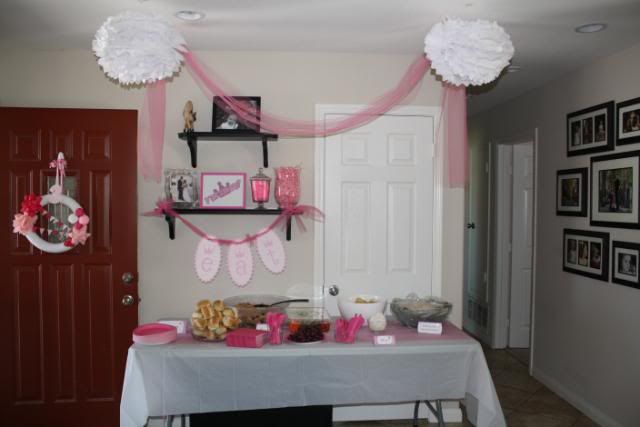 Crown shaped PB&J sandwiches for the kiddos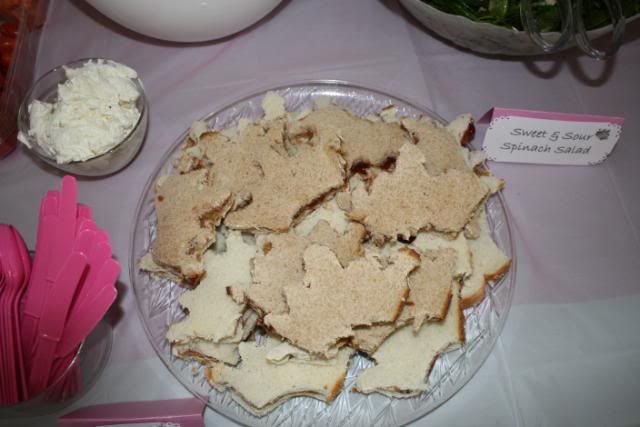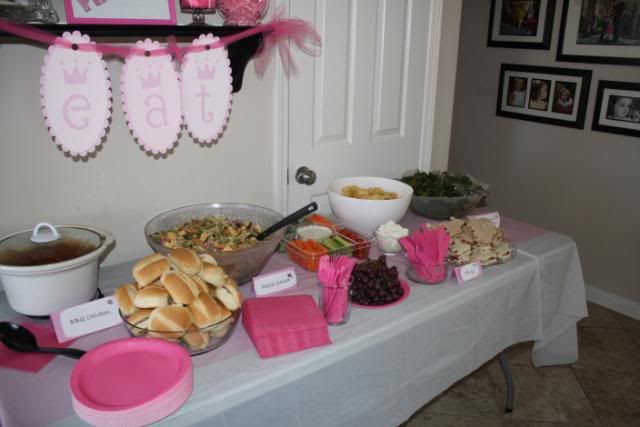 The food labels all had a crown jewel added to them. I just printed the labels in Word, and then used a fancy corner punch on them. I think they turned out cute!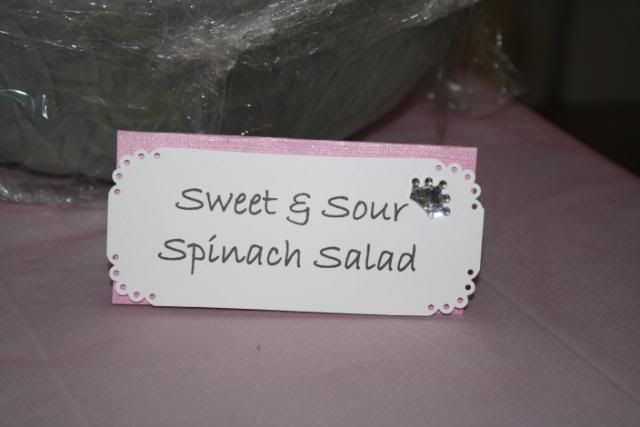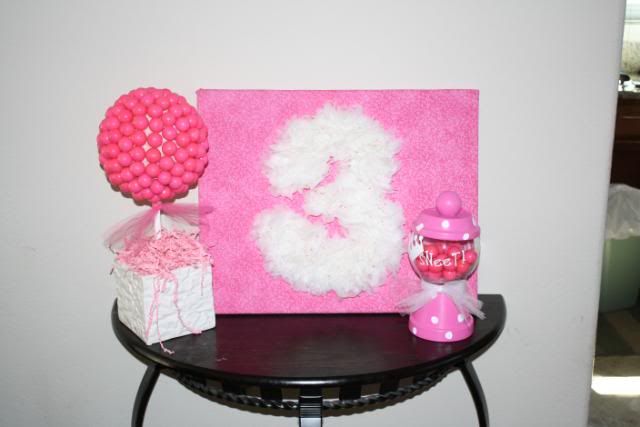 The drink table outside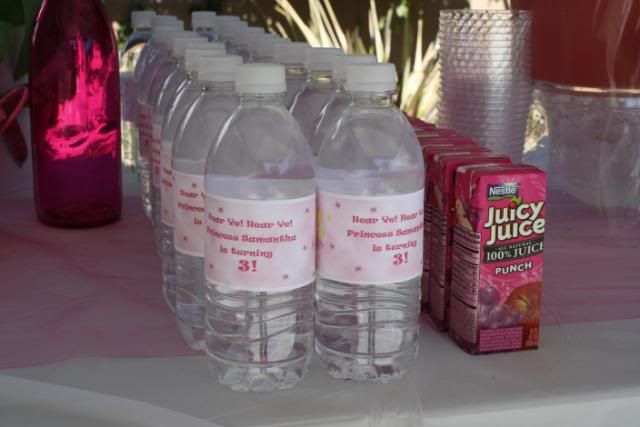 These flower vases are actually formula cans with paper Mod Podged on and then I added a bow!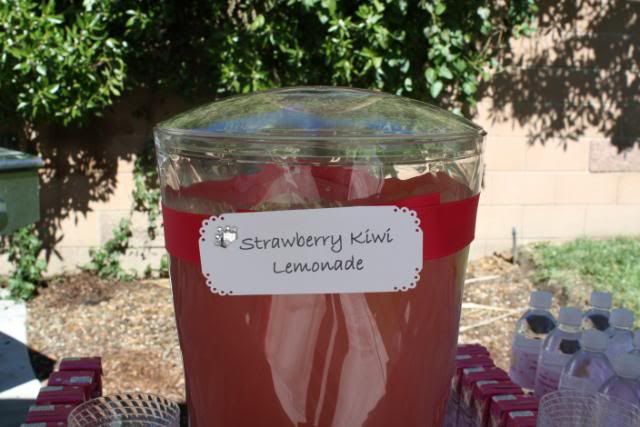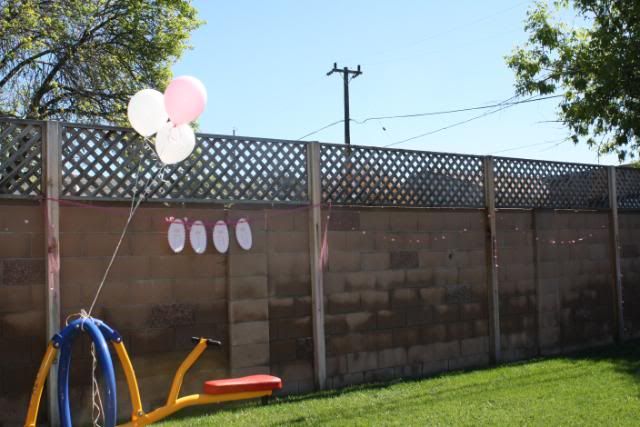 Pom pom garland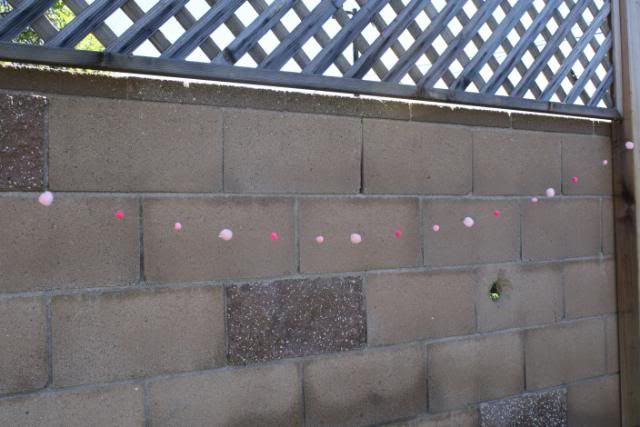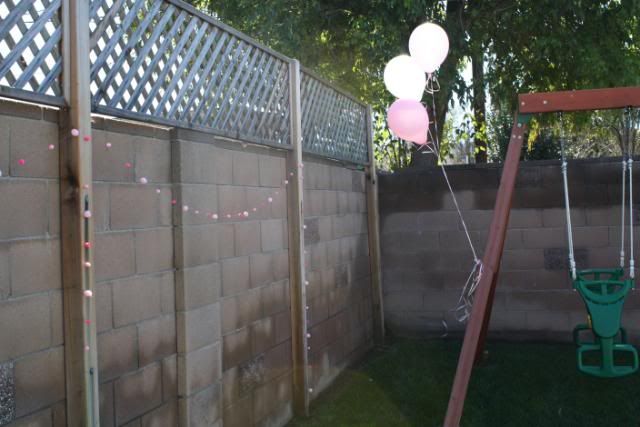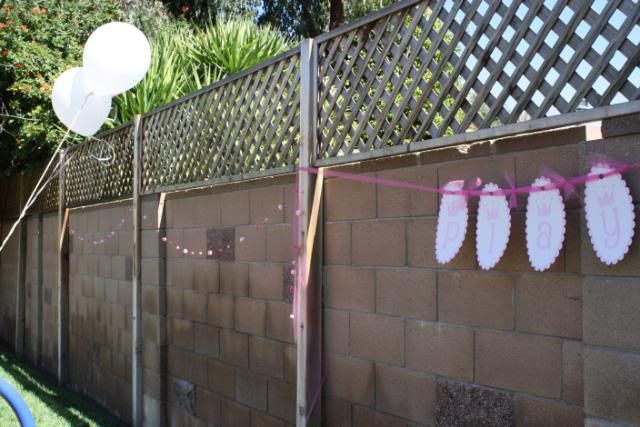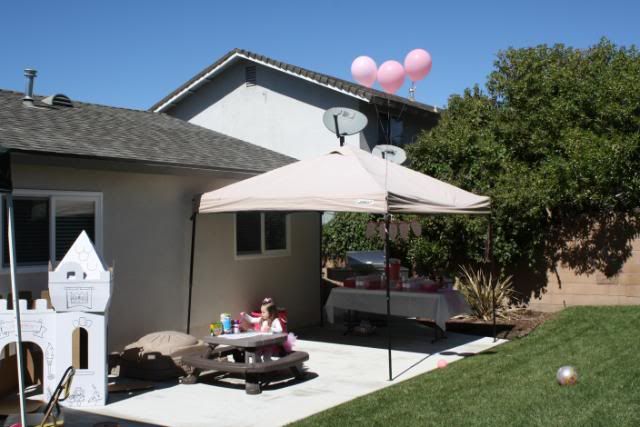 The Thank You gifts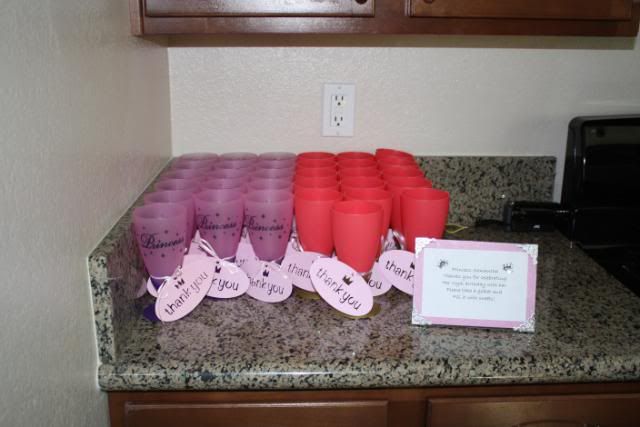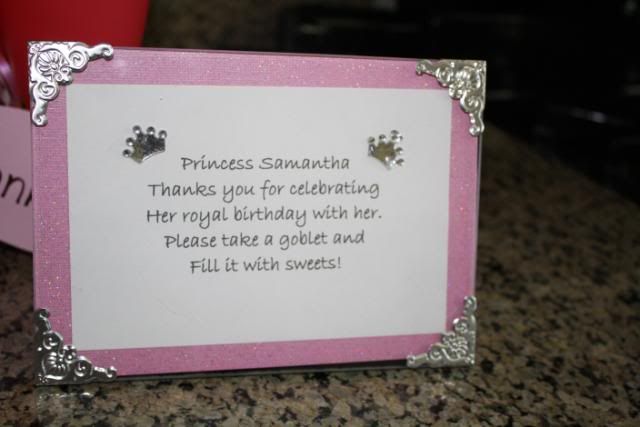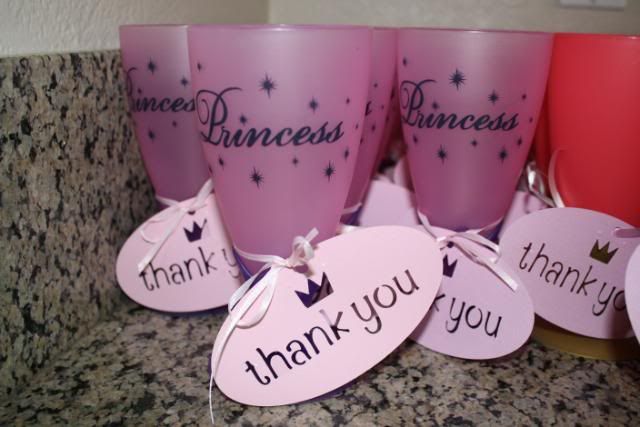 And I can't leave you without one picture of the birthday girl, so here she is! I made her tutu and shirt! I didn't get great pictures of them though. Kicking myself for that one. She wants to wear it again to school on Tuesday for her birthday, so I will hopefully get a pic of her then in it!
And one of both my girls, just because they are too darn cute not to share :)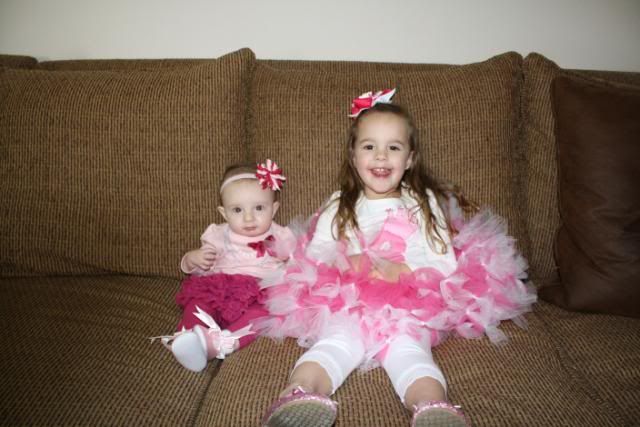 So there it is! Months worth of planning for a few short hours of fun! But so totally worth it!
Part 2 of the party can be found
here!
Here
is where I link up!
I also linked this up at