Hey everyone!
Did you see that little "followers" section over on the right?!?!!?
This little blog that I started at the end of January has
OVER 500 followers now!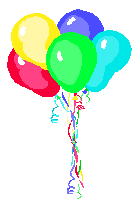 I am SOOOOOOOOOOOOOOOOOO excited!!
To share my excitement and to say THANK YOU to my awesome followers, I have a few giveaways lined up for next week!
So make sure to stop by next week to enter them!