I am in party planning mode now since my little one turns one next month!
I think I have been in denial that she is actually turning ONE and I have been slacking on her party planning!
So this past weekend I finally got my butt in gear and started making things!
The first thing I made was a wreath! I saw this balloon wreath on
How Does She
and knew I wanted to make one!
I followed their tutorial and made mine the same way. I ended up using way more balloons though- 250! Mine is very full and HEAVY!
I also took some pipe cleaners, wrapped them around a pen to curl them and stuck some of those in there! I love the way they look!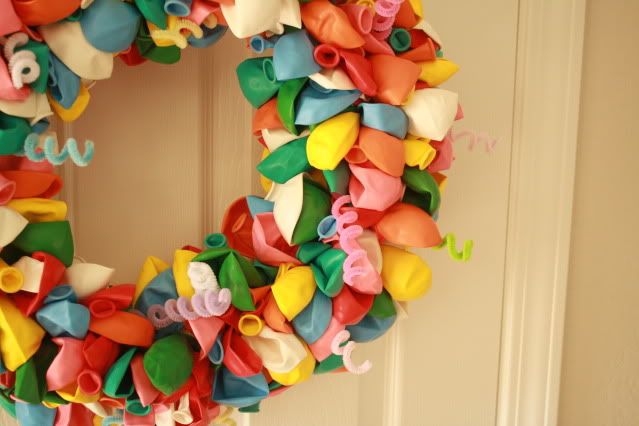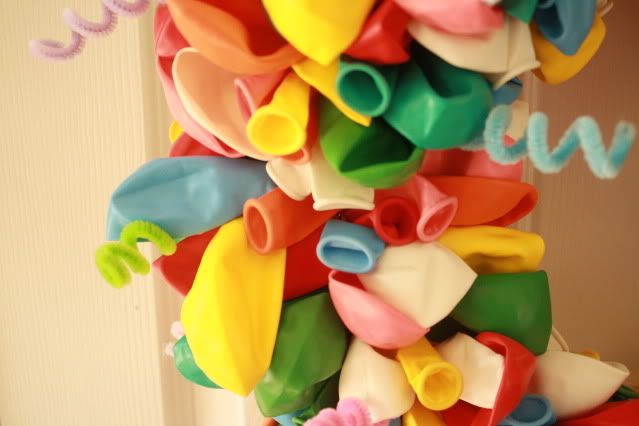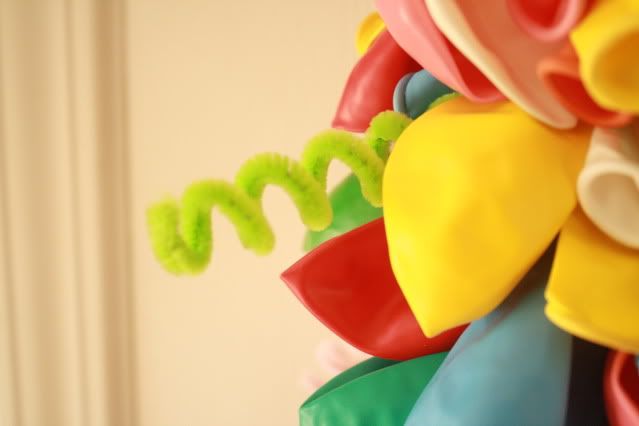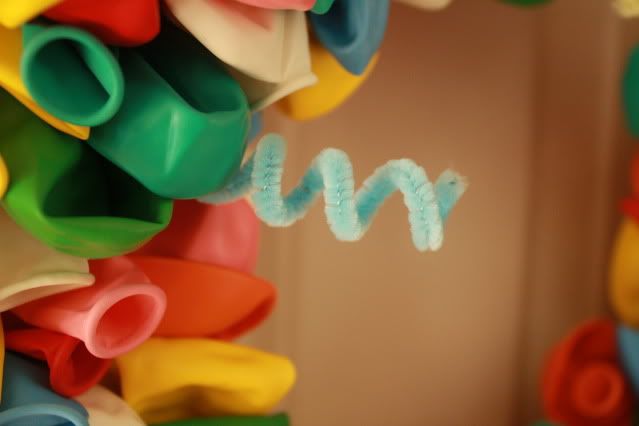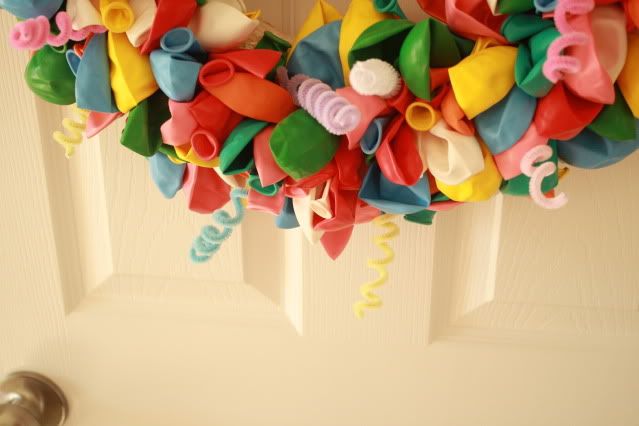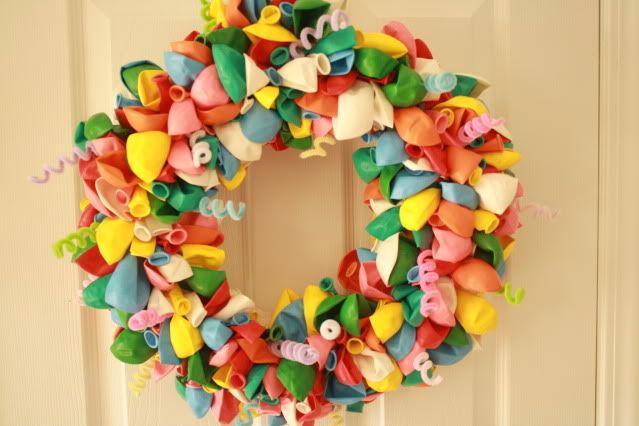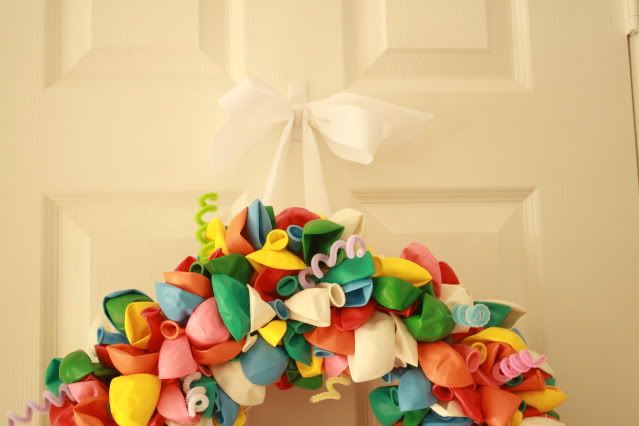 I am so happy with the way it turned out! I think it will be perfect on the front door!
I am planning on getting a wood "1" to hang in the middle as well!
And doing this wreath really got me back into the party planning mode! I am anxious to complete more projects now!!!