Is "sewers" the right term even? Who knows...
ANYWAYS-
My parents bought me a new sewing machine for my birthday- Woo Hoo!!!
BUT- I have NO idea how to sew!
Anyone have any tips?
Or good starter projects?
I am itching to use it, but I have NO clue where to start!
Any help would be greatly appreciated! :)
And since every post deserves a picture- here is a picture of me and all my girlfriends from my Birthday party the other night! (I am on the bottom left!)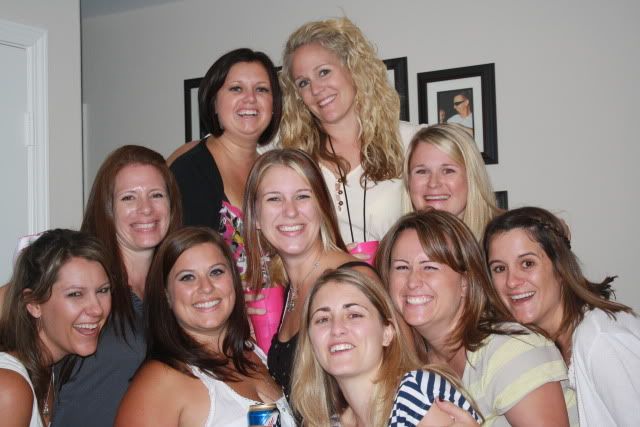 I am hoping some of my readers will have some good sewing tips for me!