Well, I had my first major sewing FAIL this weekend!
I saw
this
tutorial on how to make your own pattern for a pinafore top. Looked easy enough.
I got a dress from my little ones closet, made the pattern, put it all together and bam! A super duper cute pinafore top!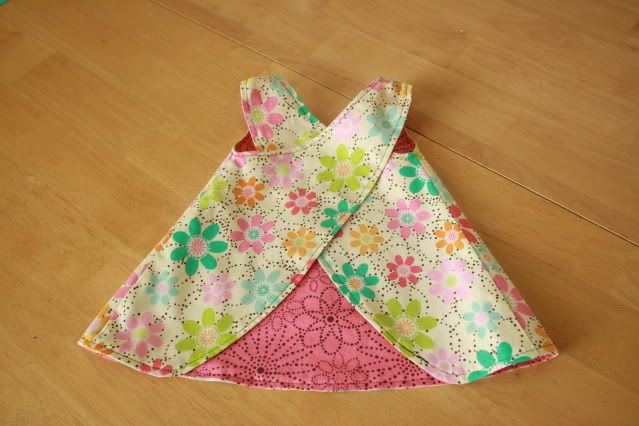 The reverse side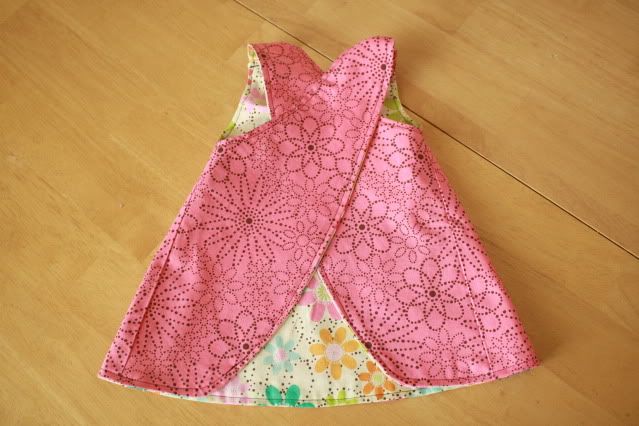 SO cute right?
I was so excited for Sadie to get up from her nap so I could try it on her. As soon as she got up, I went to put it on her and.... NOTHING! I couldn't get it over her head! LOL!!!
So I re-drew the pattern and made it a little bigger, and finally got one that fit her!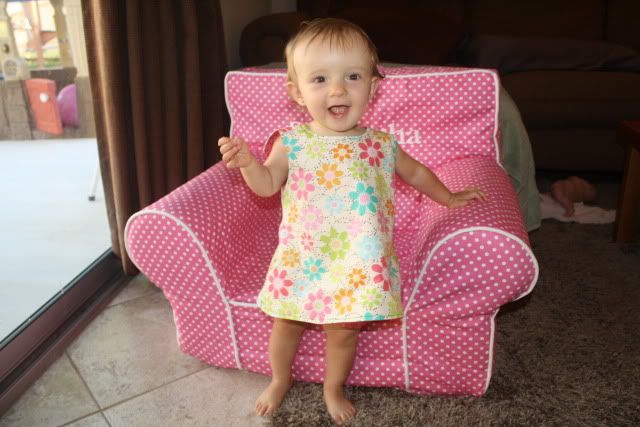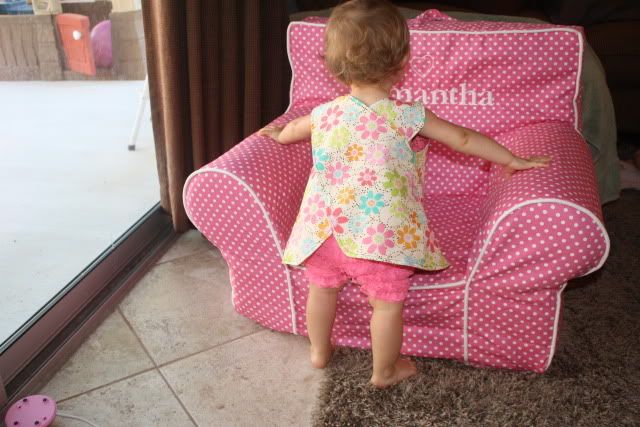 I gave the too-small one to my BFF who has a new baby girl, so hopefully it wasn't a total waste of time and she will be able to wear it!

And it was pretty easy to make, if you get your pattern right. lol