I'm not going to lie, the balloon wreath from my daughters
first birthday party
is still hanging in my house.
I realized it is time to take it down and move on.
My baby is one, the party is over, boo hoo.
I was torn on whether to make a fall wreath or a Halloween wreath. I feel like it is a little early for either one, but decided to go with a fall wreath.
I took the girls to Joann's this morning and came home with these goodies

The leaves and berry things were all 50% off so they were only 99 cents each! Score!

I just used hot glue to attach the leaves to my straw wreath. I attached them randomly, just trying to make sure all the holes were covered.
Once I had all the leaves attached I stuck in the berry twigs and added a giant red raffia bow.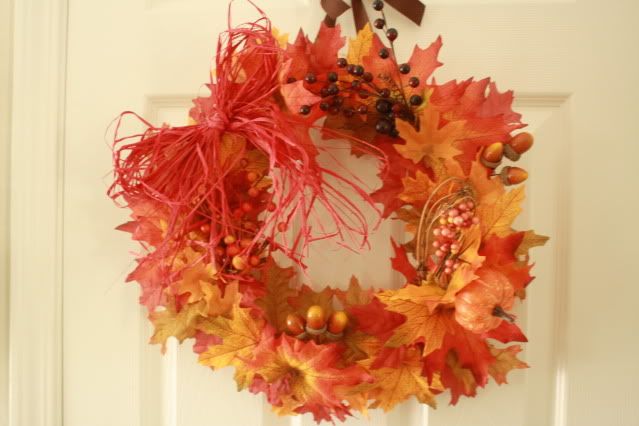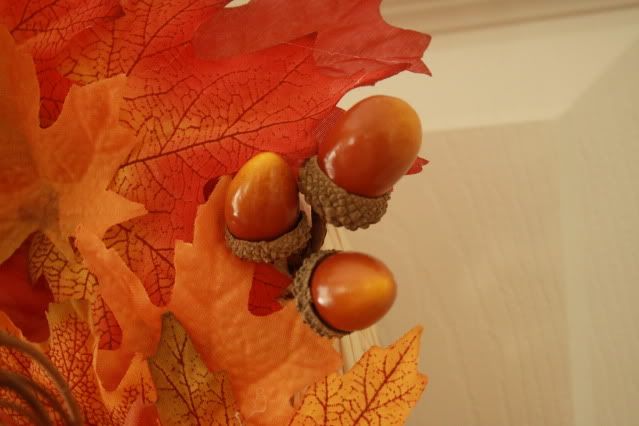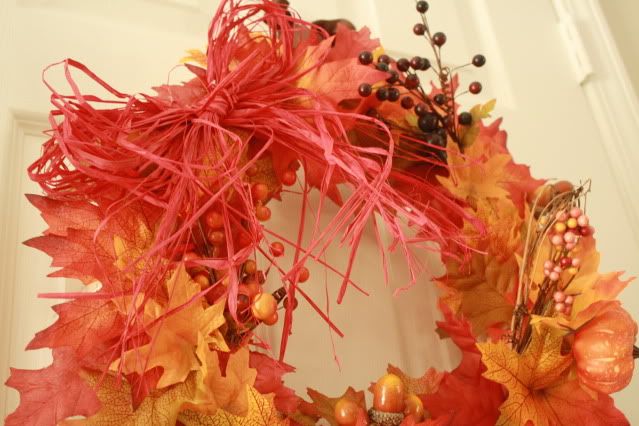 I ended up only using 2 of the leaf packets and 4 of the berry twigs ( I bought 6) so this wreath only cost me $10 to make!!!!
I have to say, for 10 bucks I really LOVE how it turned out!