Remember
this post
where I asked for help with a Garden Gnome Costume for my littlest girl?
Well my awesome reader Vanina left a comment with a link to a pattern for the gnome hat!
THANKS VANINA!!!
I followed her link and it brought me to the blog called
Acorn Pies.
I didn't want to use the same materials she had used in her tutorial, so I just used her
tutorial
for the pattern measurements.
I wanted my hat to be on red wool felt. So I laid my pattern on it and cut it out. The fabric is folded with the fold on the left side and will end up being the TOP of the hat.
After you cut it out it will look like this when you open it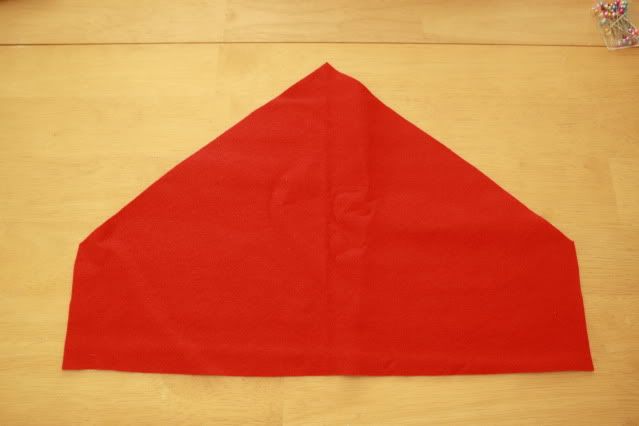 Fold it back in half right sides together (is the a right side to the wool felt? I thought they both looked the same, lol) and sew along the diagonal cut (where I have the pins) ONLY. Do not sew anywhere else!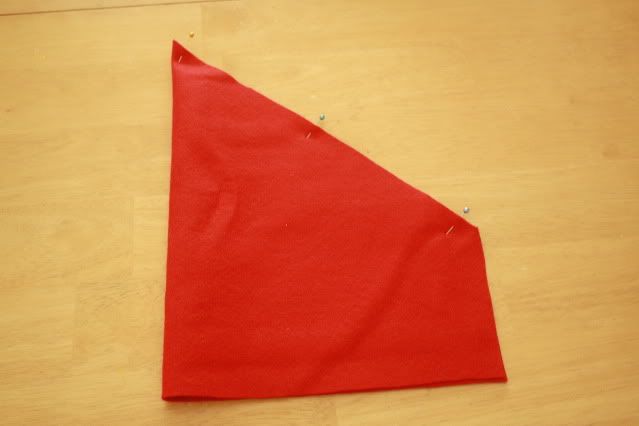 Turn it right side out and this is what it will looks like (I turned it so you can see how it is the hat- the folded part is the top and the part we just sewed is the underside.)
I added ribbon to trim mine and make the ties. I cut my ribbon at 23 inches- no reason for this length, just picked a length that looked good and I could tie a bow with! lol. You will need 2 of the tie ribbons. You will attach them to the shorter side which is the neck opening. I sewed mine on, but I am sure you could use Heat N Bond or something like that. I also cut my tips at an angle so they didn't overlap at the center back.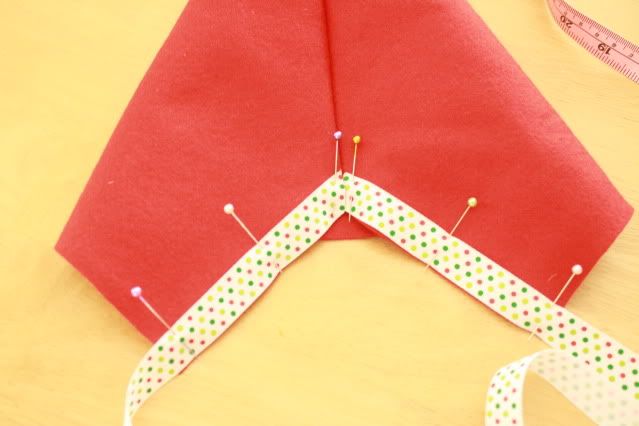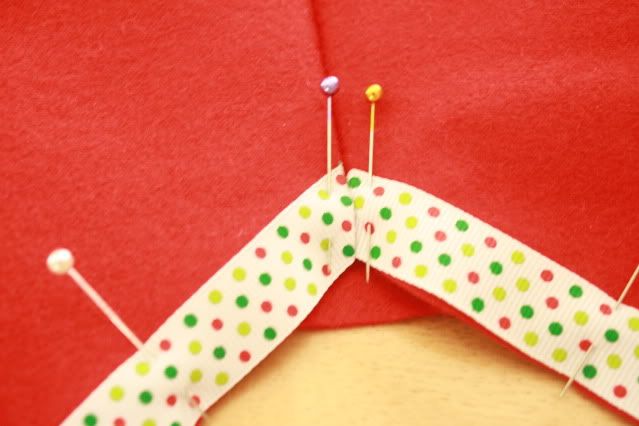 And then just sew all around the edges of the ribbon to secure it to the felt.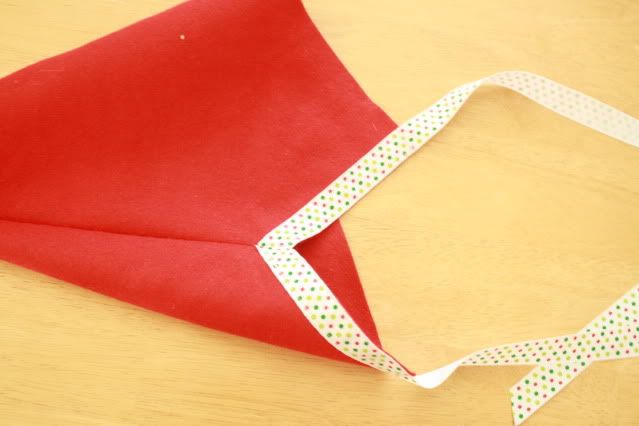 Next I added the ribbon along the face part of the hat. I attached it the same way as the ties.
And that's it! Now you have a cute Garden Gnome hat!!
I was hoping to have some super cute pics of my little wearing it... but she is 13 months. That means: 1- she does not sit still
2- she does not like hats!
Hopefully I can keep trying it on her so she gets used to it by Halloween!
But for now, this is all I got out of her!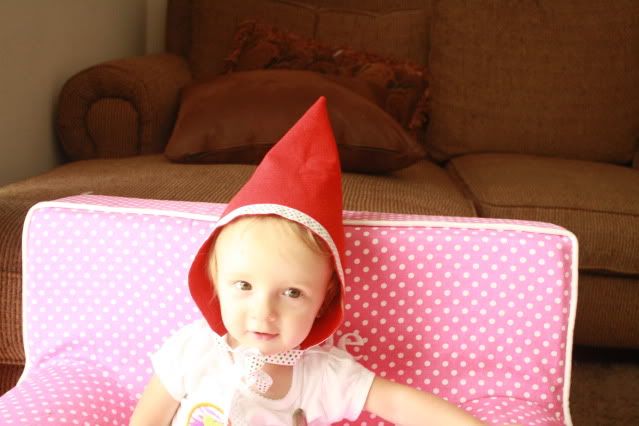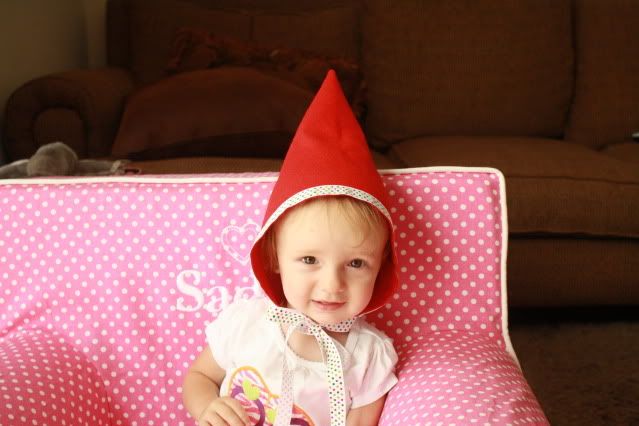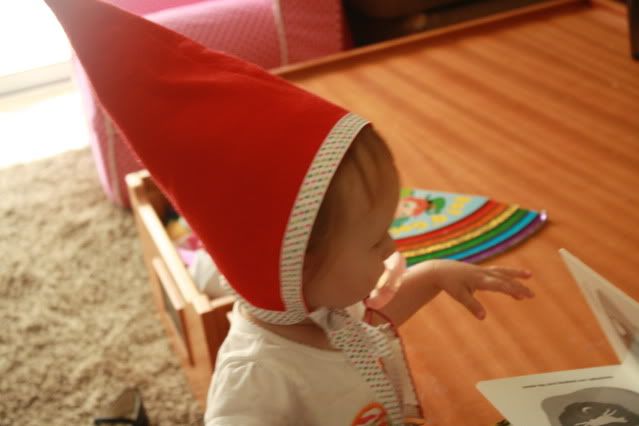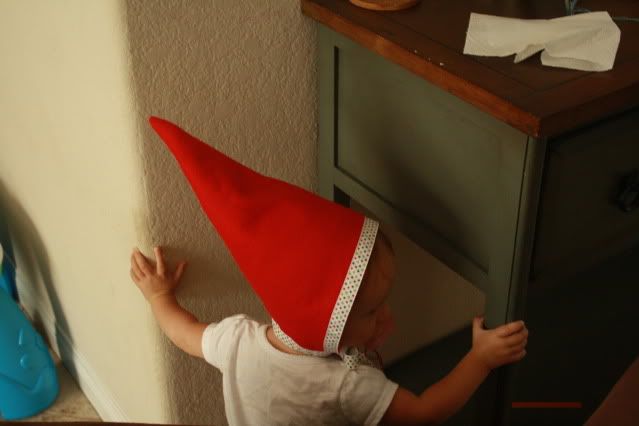 Let me know if any part of this did not make sense!