My daughter started pre-school
(WAHHHH!!!! HOW is she old enough?!?)
on Tuesday and we were told that we need to bring them a pillow and blanket for quiet time.
Well, I couldn't just bring any old pillow and blankie, I needed to make something special for her!
I searched the Internet and found
this
great tutorial.
I knew it would be perfect. I LOVED how the blanket and pillow are all attached so there is no chance of losing one of them!
We headed to Joanns and I let Sam pick some fabric she liked.
She is getting pretty good at picking fabric! She went right to this owl print and I couldn't have been happier! I love it :)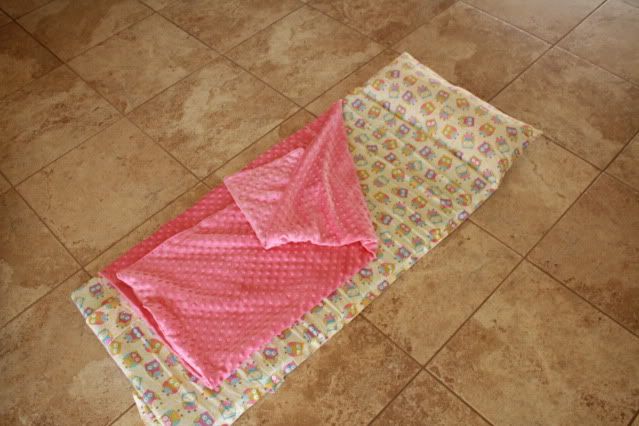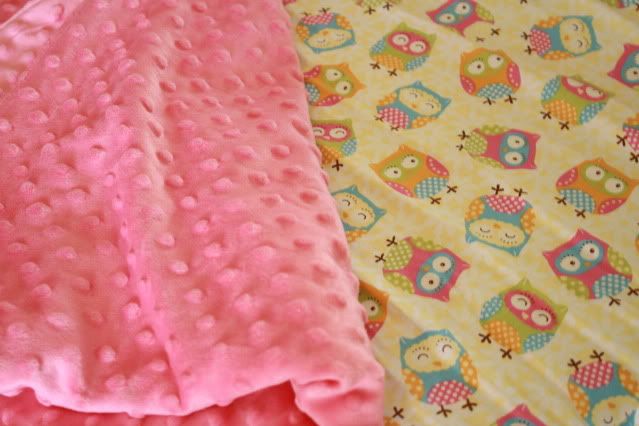 I love how the blanket is extra wide so she can snuggle up with it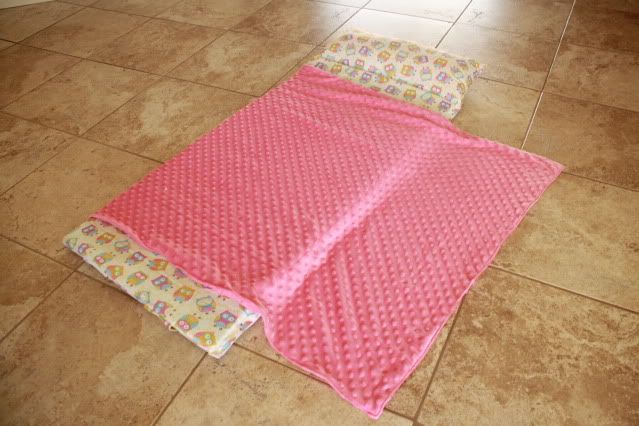 The pillow is the perfect size too!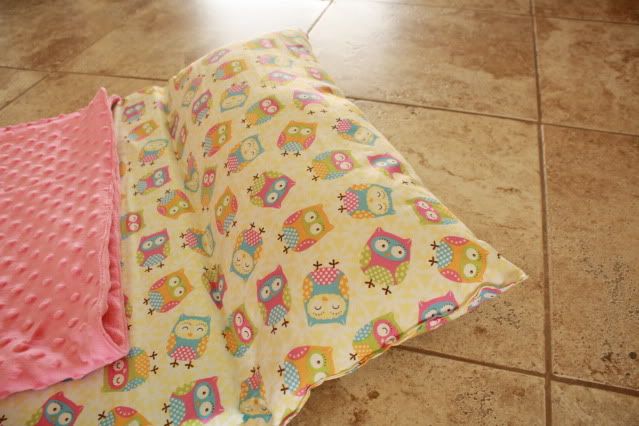 And it rolls up into a perfect little carrying bag!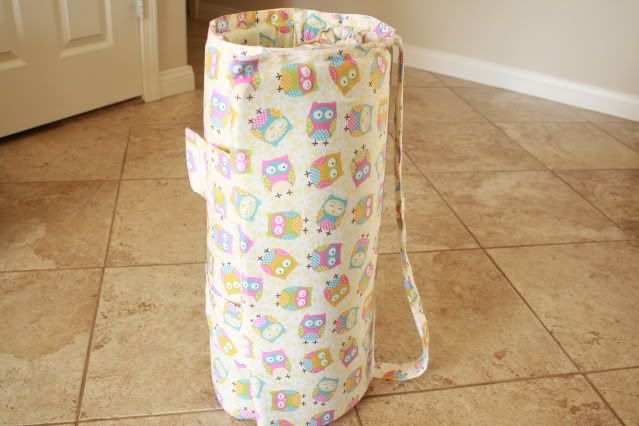 And here is my little pre-schooler showing us how it works :)
(notice the baby snuck in the picture? lol. They were fighting over this thing all night. I am thinking this would be a perfect Christmas present for the little one....)
Isn't it perfect?! And let me tell you, when we brought that sucker to class today, everyone wanted one! So cute!!!