Its that time of year again when everything is...........
CRAZY BUSY!!!!!!!!!!!!!!!!!!
And on top of all the normal holiday craziness I have going on this year, I also signed on to be a vendor at a Holiday Boutique with proceeds benefiting Relay For Life!
So I have been a busy little bee making things for the boutique!
I thought I would share some of the 2x4 crafts I have made so far!
All of these are made with 2x4s, scrapbook paper, Mod Podge and then embellishments such as buttons, stickers, ribbon....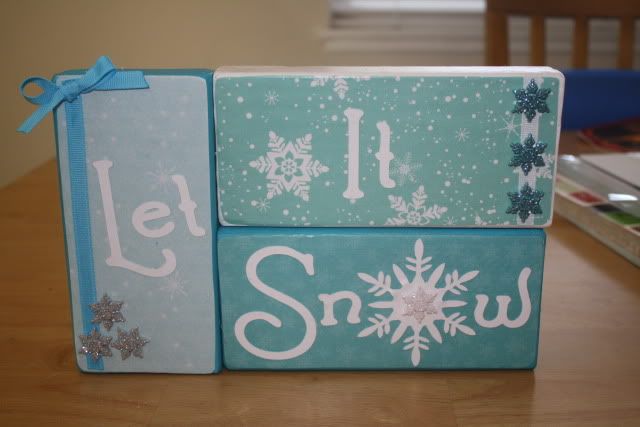 I have a bunch more waiting to be finished as well!!!
So this is where all my free time is going lately! :)
Hopefully after the Boutique I will have more time to blog!

In the mean time, I hope you like these 2x4 christmas blocks!!!!