Having little girls in the house means one thing- LOTS of bows!!! Especially since I make all their hair accessories! I tend to make a bow to match each outfit. I am crazy. I know. :)
And all those bows need a place to hang, right? You don't want them just thrown into a drawer; you want to proudly display them!
These are examples of a couple types of bow holders. These were gifts for some friends of mine. (But have no fear; my girls have their own bow holders too!)
I love this one. So girly! A tutu bow holder! Perfect for every little princess!
And since newborns don't have much hair, most of the hair accessories are headbands. So I made loops that attach with Velcro at the bottom to hold the headbands! Perfect!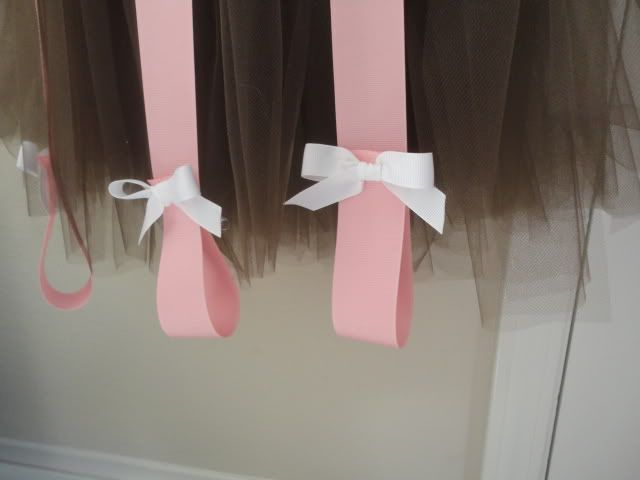 Another type of bow holder I love to make is a wood plaque one. These can be made to match practically any bedding. My older daughter has one like this with lady bugs and dragon flies to match her bedding! This one was also a gift for a friend.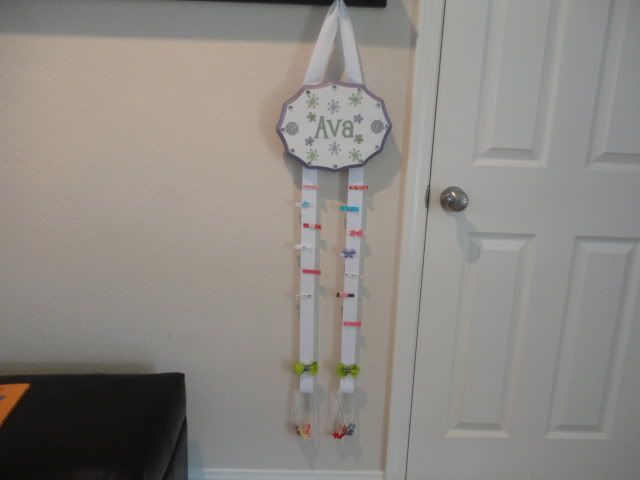 Gotta and some sparkle :)
And again I made loops on the bottom to hold the headbands. Here are said loops in action!
Linked up over at
http://733blog.blogspot.com/
http://brandyscrafts.blogspot.com/2011/02/get-your-brag-on-link-party-2.html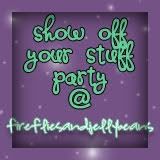 http://todayscreativeblog.net/wp-content/uploads/2010/08/get-your-craft-on-