Its that time of the week again! I was actually able to get a couple things done this week at night.  But I still have a ton more to do!
(Here is what I have so far. I need to do the stitching… but I am afraid I will screw it up!)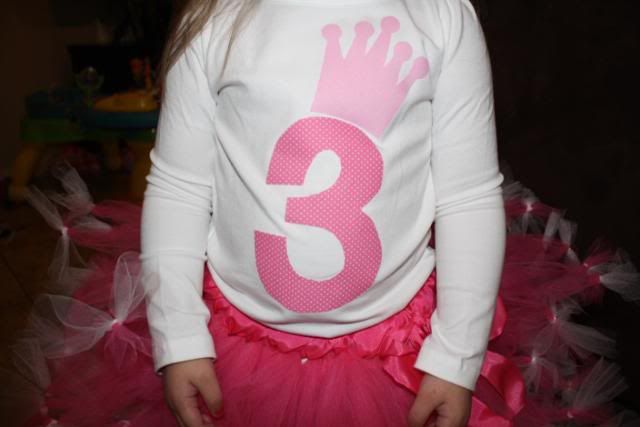 Print up water bottle labels
Finish #3 sign with tissue paper
Print food labels
Organize platters/bowls/cups and see what else I need
Make cake balls to freeze
I think that's a good list for now. It is Valentine's Day weekend and all! We are going on a family date night to celebrate. LOL.  No sitter for the kids, so we just take 'em with us!
Pssst- like that tutu in the picture above? I am thinking of doing a tutorial on it.  I in no way made up the pattern- I saw pictures of tutus I liked and tried to figure out how they did it. I am sure there are tutorials out there already in blogland, but I thought it might be helpful to some of you for me to make one up. Anyone interested? Here are some more pictures of it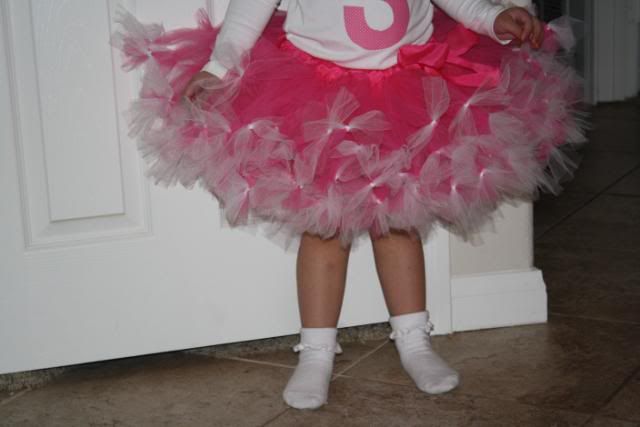 She kept running away from me when I was trying to get a good picture so please ignore the cat and lone shoe in the middle of the room! LOL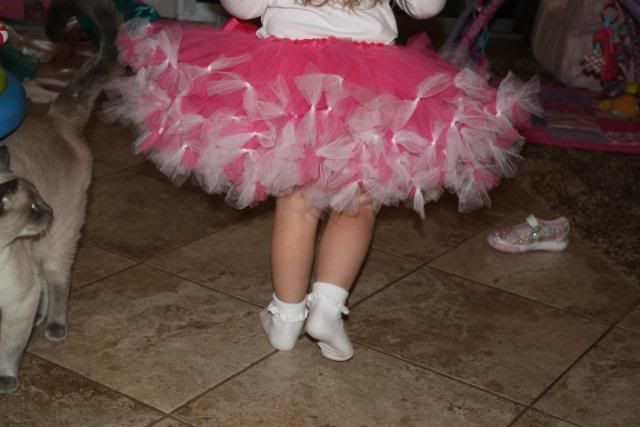 What do you think?  Should I make up a tutorial?
Anyone want to share their weekend 2-Day 2-Do list?  Any special plans for Valentine's day?
Happy Friday everyone!