Before I had my first daughter, I was never a big fan of bows on babies. Not sure why, I just thought they were kind of silly.
Then I had my daughter and promptly became obsessed with bows!
And since I don't like paying for things I can make myself, I googled like crazy and learned how to make them! Which led to a slight obsession  love for ribbon. SEE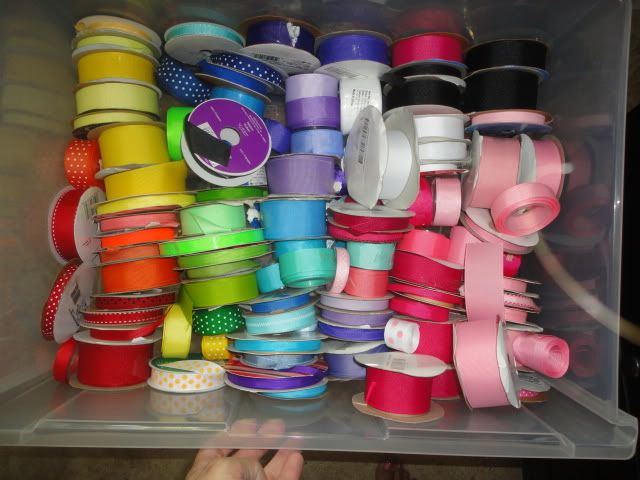 (and that's not all of it! I have more out in the garage!)
One of my favorite styles of bows to make are Korker Bows. These just scream FUN to me. Not sure why, but I love them!
So easy to make (which I am sure everyone knows), and so many color options!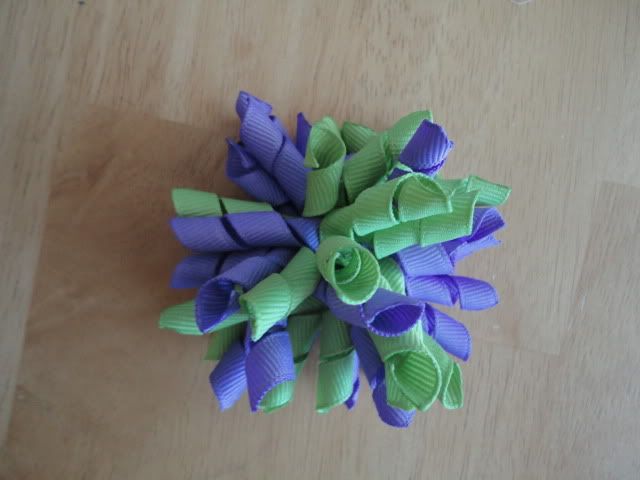 I like to sew mine together. I think it it more sturdy that way.  Especially when you have little hands that like to reach up and rip the bow off! :)
As luck would have it, I have an adorable little model who was happy to get her picture taken to show how cute these are on! :)
One more because she is just so dang cute!
I am loving that Sadie doesn't fight me on the bows, Sam won't let me put them in her hair anymore :(
Kelly