Just wanted to give a little shout out to me and the hubs today- its our 5 year wedding anniversary!
YAY for us!
And since it's our anniversary, I have been feeling sentimental and thought I would share some pictures from our wedding day!
Here I am walking out with my dad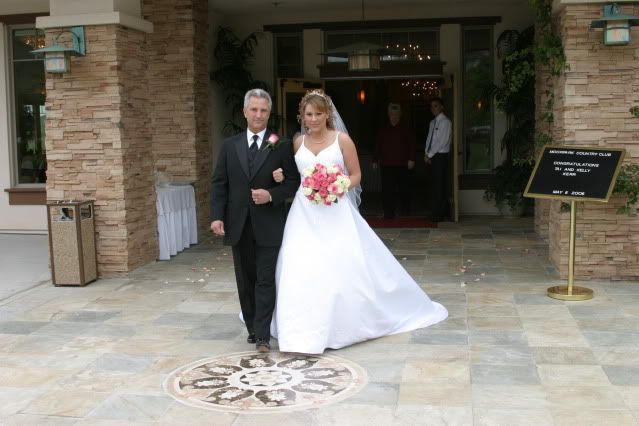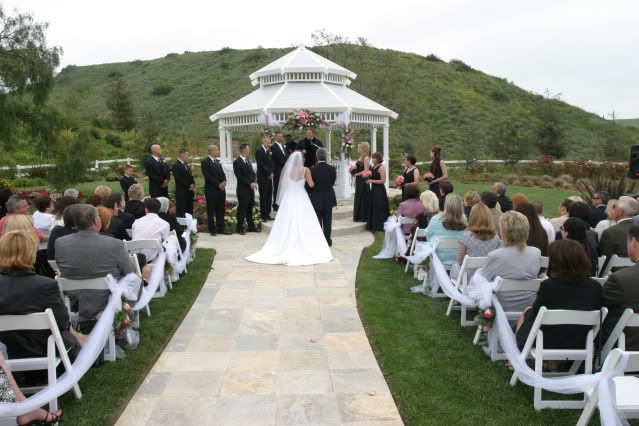 With my niece- she was 2 at the time and refused to wear her flower girl dress. She ended up wearing a white skirt and tank top from Target! LOL! But there was no way she was going to wear the flower girl dress and it wasn't worth the fight or tears!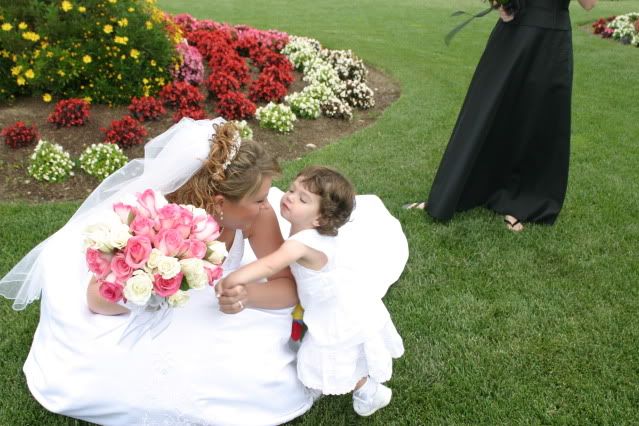 We did it!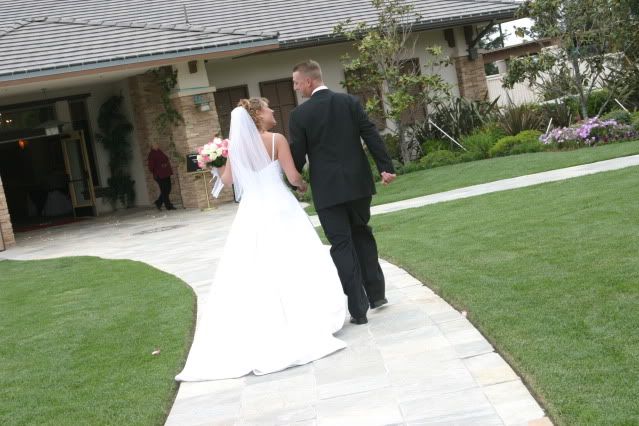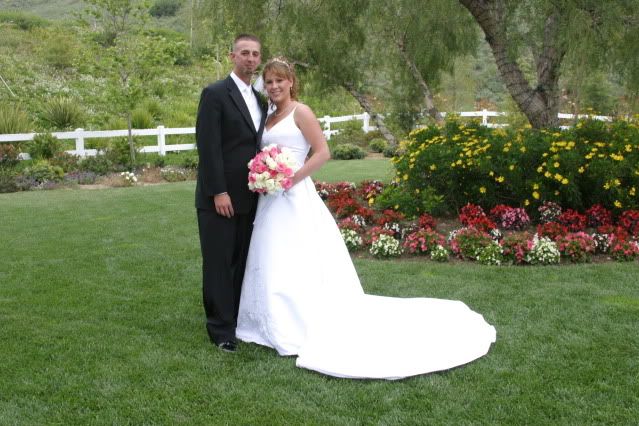 Our Wedding cake. The topper is the same topper my parents used at their wedding!
And this is probably my favorite picture from the whole night. LOL
Thanks for letting me share those with you all! I cannot believe that was 5 years ago already!!!