So awhile ago I posted this picture
And asked for help on tutorials on how to make it!
It was VERY simple to make!
Here is mine!
After the skirt was done, I took strips of the polka dot fabric, sewed right sides together and then turned. Added a button hole and wa-la! Suspenders!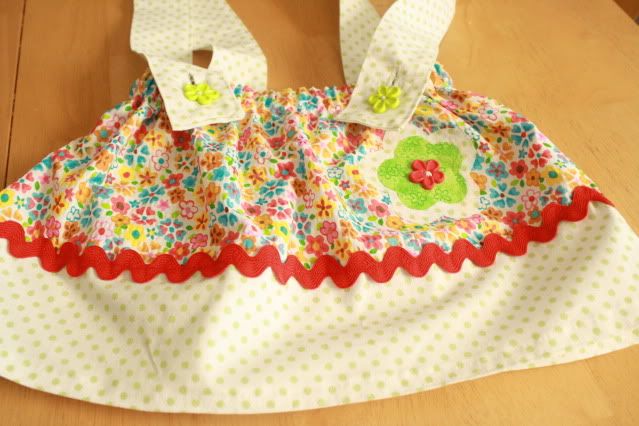 For the flowers, I cut the shape on paper with my Cricut to help me decide on size, and then cut them out of fabric, backed them with Heat N Bond and ironed them on! A button is the finishing touch!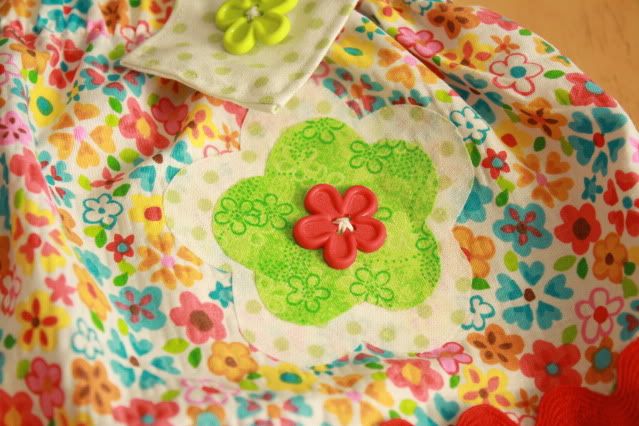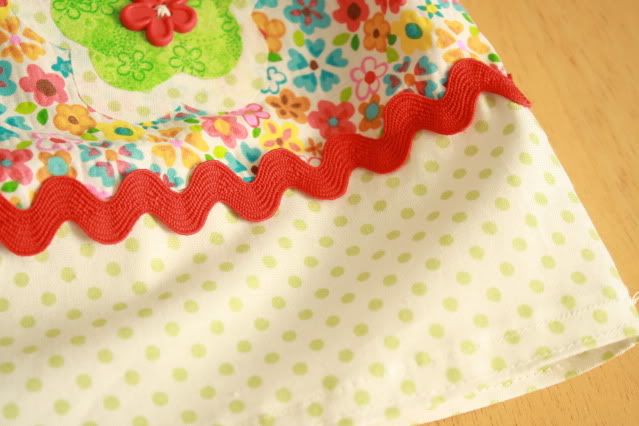 I wish I had a picture of her in it, but lets just say she is really showing her age these days- 13 month olds do NOT sit still for pictures! LOL!
But I think with this skirt and
THIS
hat, she is going to be the cutest garden gnome to ever trick-or-treat this Halloween!!!!