Might as well finish up the week with the conclusion on the baby shower gifts I have been posting about for the last two days. First in
this post
I showed you the bow hangers I made. Super cute and relatively easy to make. And they have the WOW factor for sure! Everyone at the shower will be oo-ing and aw-ing over them. Promise. I know. :) And then in
this post
I showed you the diaper wreaths I made for the moms-to-be. Just like the bow holders- these will be a hit! And you can really customize them with any colors and decorate them with any baby item.
So to go along with my bow holders, I made each mom (this was a baby shower for sisters, both having girls a month apart from each other) some bows and headbands to go on the holders. I know, I know. Genius right?
I wanted the headbands to show more than they would if they were on the holder, so I rolled a blanket and placed all the headbands on that. It made it easier for the mom-to-be to see all the different headbands, plus it incorporated another gift.
(Please forgive all the pictures in this post. I took these before I knew I would be posting them on a blog! And of course I gave the items away, so I can't really take new ones!)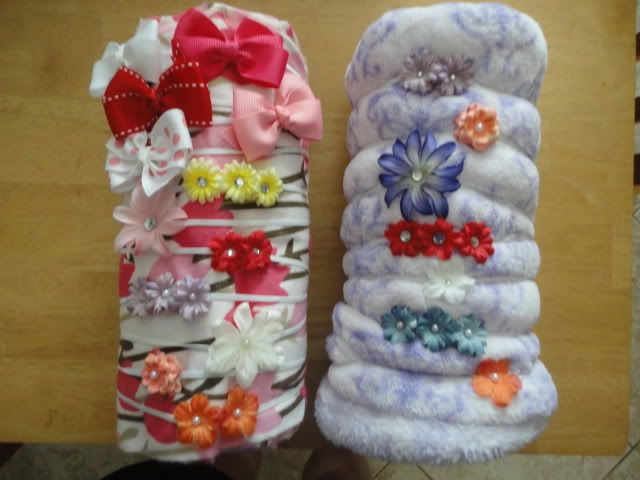 I knew I was making a gift basket with all the goodies, so I needed one more hand made item for the basket. Travel wipe cases are so... blah. So why not pretty it up? Any mom would love to pull a super cute wipe case out of the diaper bag. They are so cute you forget you are getting it out to clean up poop. Well, maybe they aren't that cute! LOL!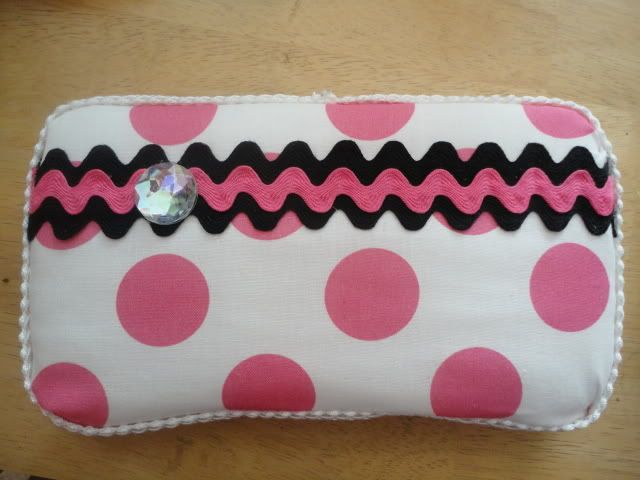 After I made them I put everything in a cute basket that matched each nursery. I also had one item from the registry and one cute little sweater in each basket.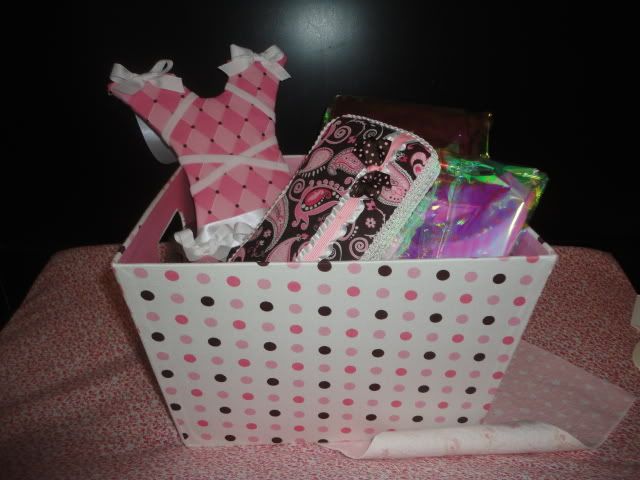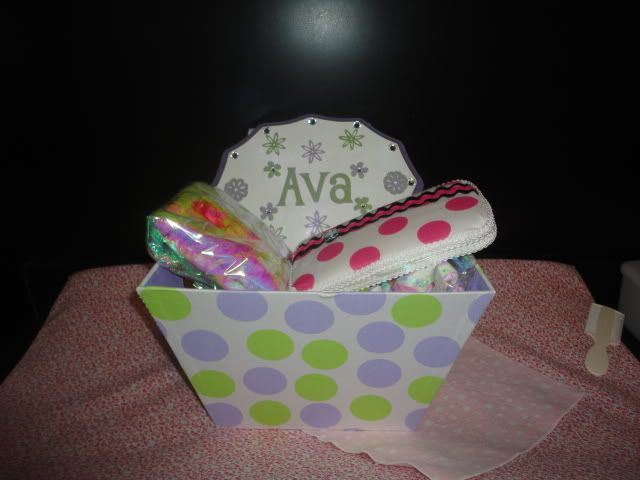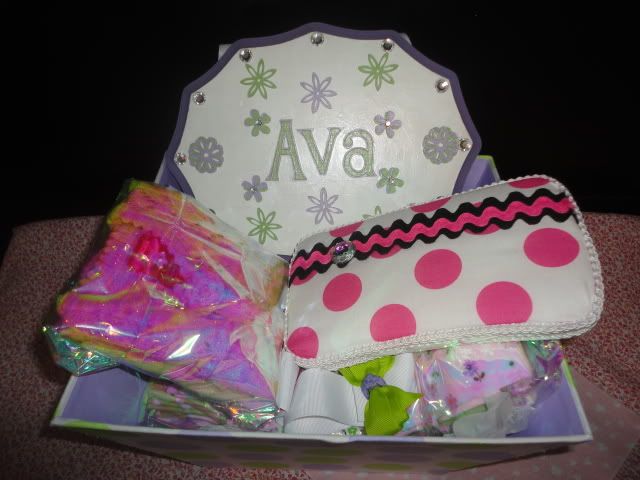 Notice something totally out of place? The bright pink polka dot wipe case? LOL. Not sure why I did it in that fabric because it totally didn't match. So I whipped up another one real quick using the purple and green colors, and kept the pink polka dot one for myself! :)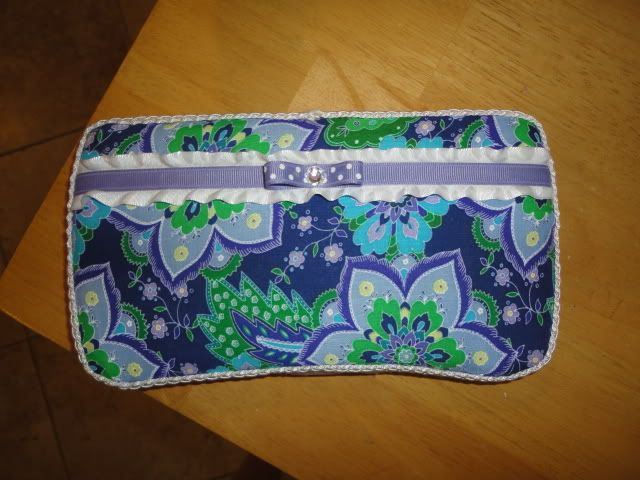 I don't like to brag, but I am pretty sure my gift was the favorite gift from the day! *wink*
Linking up at